I made up this recipe years ago and we enjoying them every season since. I think it's because of my secret ingredient…actual HOT COCOA! Not the powder, but the real deal. I think it makes it more moist and gives it the best flavor. Not to mention the handfuls of marshmallows that are added at the very end. Grab a glass of milk OR some hot cocoa and enjoy it with these yummy cookies.
2 tablespoons of already made hot cocoa
1 box Devil's Food Cake Mix
1. Preheat the oven 350 degrees.
2. Beat the butter until smooth. Mix in the egg. Add the hot cocoa liquid, oil, and vanilla and beat until mixed well.
3. Add the cake mix slowly and mix well after each addition.
4. Stir in the chocolate chips and marshmallows. Scoop a tablespoon of dough onto a baking sheet. Add 3 marshmallow to the center of the cookie. Bake for 7 minutes. Try not to OVER BAKE the cookies. You want them more under cooked than over cooked.
Enjoy my friends!
I'm thrilled to be teaming with some of my favorite food blogging friends today to bring you a virtual Christmas cookie exchange. Have you ever been to a cookie exchange party? It's so much fun because you go to the party with one kind of cookie, but come home with dozens of different cookies to enjoy! Here are 40+ delicious cookie exchange recipes all in one place so you can find the perfect cookie to take to the party this Christmas season.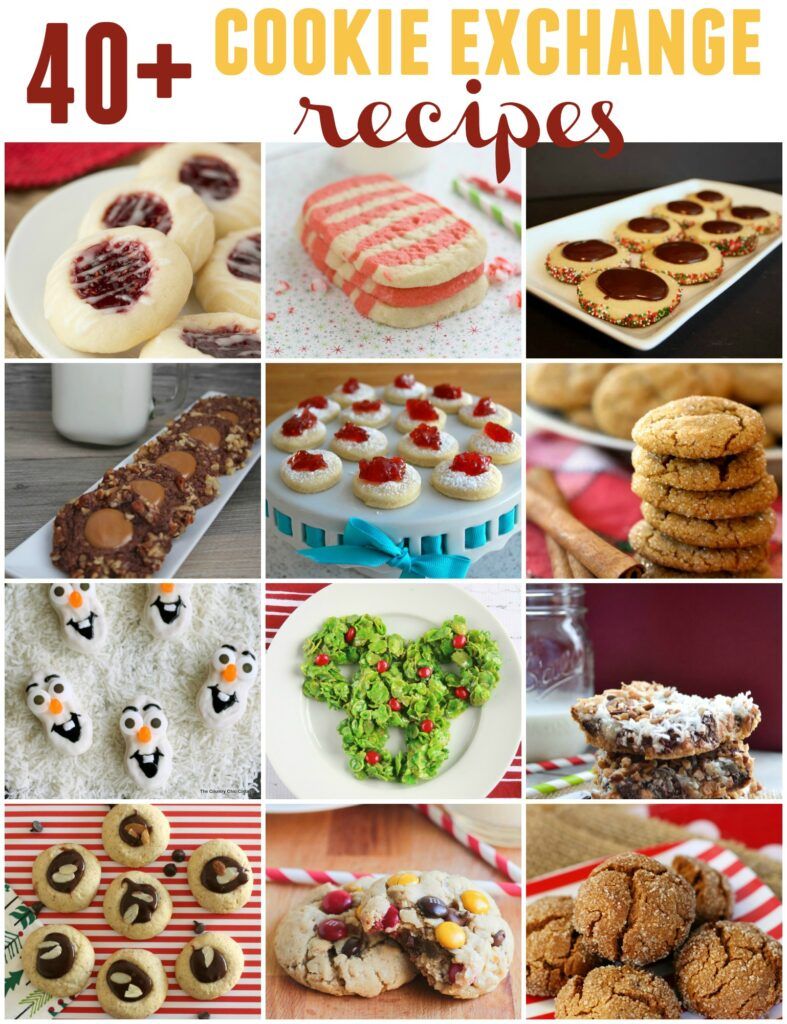 Now it's time to party! Check out all the other delicious cookie recipes. I would love for you to come back and let me know which ones you will be making this year! Have fun!

Double Chocolate Mint MnM Cookies



Cranberry Almond Shortbread Bites

Christmas Molasses Ginger Cookies

Rosettes
Mint Chocolate Truffle Cookie cups
Cornflake Christmas Wreath Cookies

Peppermint Chocolate Cake Mix Cookies
Gingersnaps with Dark Chocolate Chips

Christmas Chocolate Thumbprints Cookies

Old-Fashioned Gingersnap Cookies

Holiday Confetti Sandwich Cookies
Lemon Oatmeal Lacies Christmas Cookie

Healthy Biscochos (Vegan, Raw, & Grain-Free)
Almond and Milk Chocolate Ganache Thumbprint Cookies

Rolo Stuffed Peanut Butter Cookies {Gluten Free}


Chocolate Mint Cream Cheese Cake Mix Cookies
Crispy Coconut Pecan Butter Cookies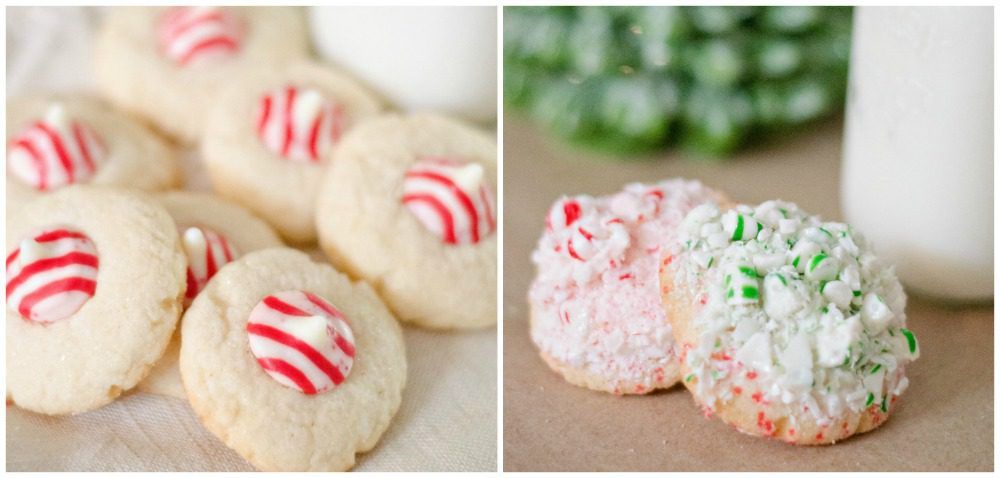 Candy Cane Frosted Sugar Cookies
If you have a cookie recipe that you would like to add to this party, we would love to see it! Link up your recipe here: