This shop has been compensated by Collective Bias, Inc. and Pepperidge Farm. All opinions are mine alone. #GoldfishLunchSmiles #CollectiveBias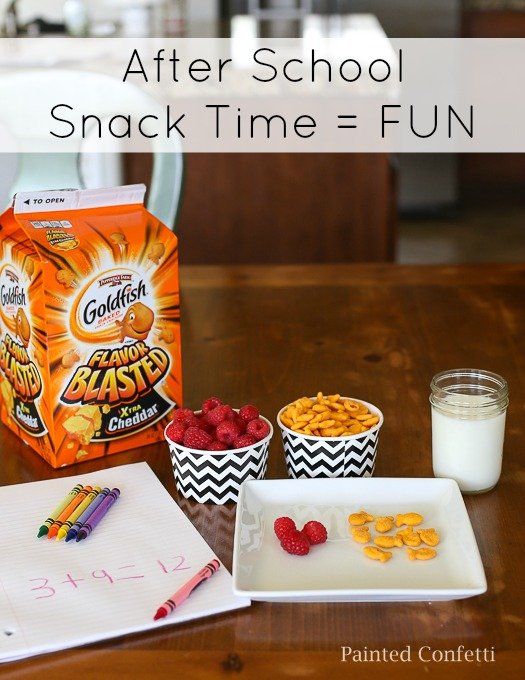 If you want to snag your family these Goldfish® crackers now all you have to do is hover over the picture above and it will take you right to Walmart.com!
To purchase the produce featured in the image above, find a Walmart near you!
My kids have been back to school for a few weeks now. We are still adjusting to the new school schedule and after school routine. I'm just blown away at how hungry they are when they walk through our door! While I was shopping at Walmart last week I stocked up on some delicious snacks they can easily eat right after school.
I had to buy their favorite snack, Goldfish® crackers because right now it's at a killer price of $5.98 for the bulk carton 30 ounce box! I couldn't walk by the produce section without picking up some fresh fruit.
Our house can get pretty crazy after school. I try really hard to have their after school snack ready to go as soon as they come home. Then they have my full and undivided attention as I listen to the highlights of their day.
Damon is my little 1st grader who is like a whirlwind of energy after school. When he gets home and has freedom from sitting in a desk the last thing he wants to do is sit AGAIN for snack and homework time. It was a struggle last year for us.
Then it dawned on me- when he eats, he sits! So I came up with the idea to encourage him to do his homework WHILE eating his favorite snack, Goldfish crackers.
I told him to grab a few crackers and raspberries. He put them on his plate and we added them together.
Then I had him write down his math problems in his little notebook. Isn't his handwriting so cute?
Once he solved the math fact correctly he could eat his fresh fruit and crackers.
Then we did it again! And again! Damon got a kick out of this new way of doing his homework. Now he looks forward to having snack time while working on his homework. It makes me feel good that we are having a good time while eating a yummy snack. It's a win win situation for both of us! Get more back to school inspiration with Goldfish® crackers here.